An aerospace manufacturer's first flight into B2B ecommerce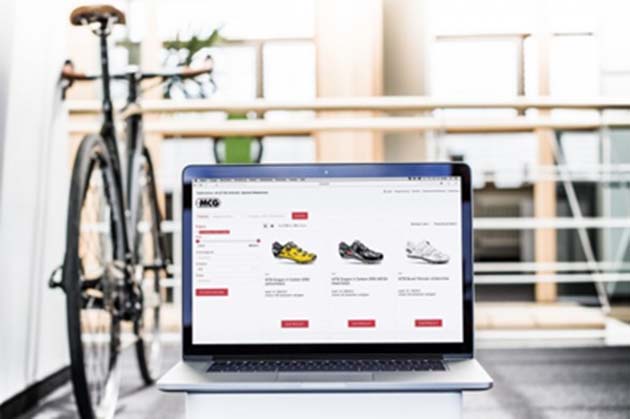 Research into what customers expected from an ecommerce purchasing experience played a major role in the development of the e-commerce site of DART Aerospace, a designer and manufacturer of parts for civil and military helicopters.
We saw a chance to build a site that was at the forefront of ecommerce in the aerospace industry.
DART's decision to gather customer preferences prior to designing its site stems from the paucity of ecommerce sites in the aerospace industry, it says. With so few competitors enabling online purchases, DART realized it could not only use the insights gleaned from its customers about their ecommerce expectations to distance itself from the competition, but also become an ecommerce leader in the aerospace industry.
"This is an industry that is primarily paper-based when it comes to purchasing, but still needs to be technologically trendy," says Katherine Martineau, marketing manager for Montreal-based DART Aerospace. "We saw a chance to build a site that was at the forefront of ecommerce in the industry."
"DART's new global e-commerce site will effectively allow us to continue on our trajectory of becoming a leader in helicopter mission equipment, related services and replacement parts" adds Alain Madore, president and CEO. "The site will act as an additional platform through which we can better serve our customer base with more flexibility and real-time information."
Prior to the launch of the site, which debuted in North America in May and rolled out globally earlier this month, DART had an informational-based website, to which it added price quotes in August 2018.
Buyers wanted helpful site search and product comparisons
DART's research process began by asking its largest and best clients about what features they wanted on its ecommerce site, and what they felt made for a good ecommerce purchasing experience. DART provides design, manufacturing and market-certified solutions for the helicopter and aerospace industry.
Two critical features of the site that emerged from DART's research were product comparison tools and site search options that allow buyers to narrow their product search in myriad ways.
To compare products, buyers can click on items within a product category or product line to build a list that provides side-by-side comparisons of the selected items. Metrics used to compare products include each product's features, benefits, applicable aircraft and special comments, in addition to the product description.
'Gear Up, Tune Up or Tool Up'
Buyers can search for products by OEM (original equipment manufacturer), part number or OEM cross-reference. Buyers can also search for items across three categories: Gear Up, Tune Up or Tool Up. DART has more than 4,500 products on its site.
The Gear Up category allows users to search for such helicopter parts and accessories as cargo expansion, engine protection and fuel systems, external load and vertical reference systems, flotation equipment, and interior accessories. The Tune Up category includes more than 500 landing gear kits and such related accessories as replacement windows, skid tubes and wear pads. The Tool Up category offers ground support equipment and tools.
While the need for a product comparison feature came directly from client comments, DART took a slightly different path arriving at how to structure its site search capabilities. The impetus for how its site search is structured grew out of the creation of buyer personas based on internal customer, marketing, sales and research data, Martineau says.
Already more than 2,000 online customer accounts
"In trying to make the site as user-friendly as possible, we built personas of who would be using the site and how they will use it," says Martineau. "We built our site search to cater to the needs of different buyer personas."
Since launching the site, which was developed by a Montreal-based website design agency and runs on the Magento platform, more than 2,000 DART customers have opened online accounts.
In addition to the site's product comparison and site search features, buyers can designate account administrators to determine employee access to their account; store payment methods, shipping and billing addresses; see their purchase history and order status; and create a favorites list. Down the road, DART plans to add live chat.
"We plan to add more support features, such as chat, but right now our main focus now is onboarding clients," Martineau says. "As volume through the site grows, we are committed to refining our ecommerce strategy to meet our customers needs."