Can Email Change The Payments Game For SMBs?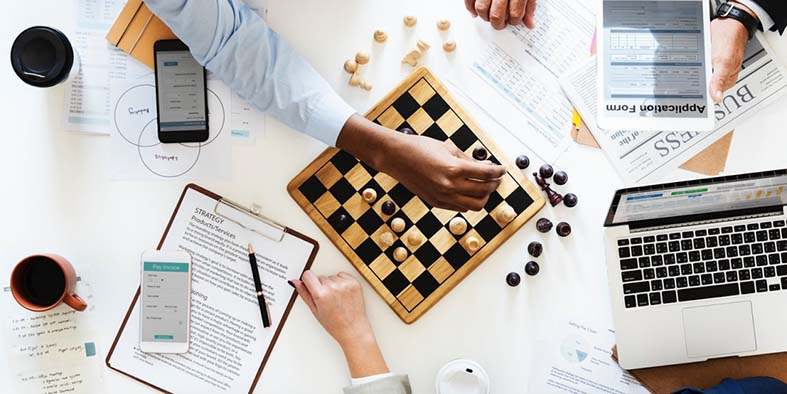 Poor cash flow is a business killer. Almost half of all businesses fail within the first four years because of poor cash flow management. A big part of that ongoing struggle is the pervasiveness of checks as the primary method for how businesses, particularly small businesses, are paid — and the delays and uncertainty overpayment that can create.
However, efforts are picking up to move more of those payments from checks to digital methods. Also, that push was the main subject of a new PYMNTS discussion featuring Karen Webster and Farhan Ahmad, founder and CEO at Bento for Business.
Just a few weeks ago, the company launched its new service called Bento Pay. The tool enables business owners to send immediate, digital payments to creditors using only a stored email address — the company said the service is made possible via a new integration to the Dwolla ACH payment application programming interface (API).
When it comes to B2B commerce — specifically, commerce involving smaller operators in that space — the stakes and problems are enormous. The B2B small business commerce market is expected to reach $9 trillion in the U.S. by 2020. Even so, some 80 percent of small to medium-size businesses (SMBs) still use paper checks for payments. Bento Pay is designed, according to Ahmad, to eliminate second-guessing payment preferences or dealing with the hassles of paper checks. That, in turn, gives those businesses more transparency and greater control over their cash flows.
Take the example of the water cooler supplier to an office, as Ahmad did during the PYMNTS discussion. Say that the company's bill is $100 monthly. Instead of writing a check — and wasting time associated with that paper-based task — the buyer of that water can use the email-based system to settle the bill. That reduces friction, of course, and the email serves as a familiar tool by which both parties to the transaction can get on board the digital B2B payments train. "For a seller, I get a choice about how I want to be paid, and in what timeframe," he told Webster.
The interest is there, he said. When given the option to pay via check or digitally, businesses are increasingly opting to pay via those non-paper methods, he said, drawing upon this own company's experiences.
Yet the check persists.
As Webster pointed out, the reason checks endure in the world of B2B payments is that they are a simple solution for those transactions between suppliers and buyers. All a seller has to know is the invoice number, the amount to be paid, the name of the business and the business address to make a payment via check. Digital payments, in general, tend to require more work — another challenge that, according to Ahmad, the Bento Pay email-based system is designed to overcome.
As he told Webster, the most significant disruptions in any space are often the most straightforward tools for complex but obvious problems — and that applies to B2B payments. Not only can the email-based system allow better control over the timing and method of those payments between suppliers and buyers, but the email serves mainly as a bridge to get suppliers on board to load their credentials. That, in turn, enables buyers to tap into those preferred methods to pay.
"We are basically building that supply directory without having to call up people and negotiate with them," Ahmad said. "We are building it in a crowdsourced way by the virtue of solving a problem." Even so, he made sure to point out more than once, the company's intention was not to deliberately build out a supply directly — it was mainly a side effect of the Bento Pay offering. "We are not a workflow solution, either."
When it comes to moving more B2B payments into the digital realm, there remains a massive amount of work, and it will take years before digital payments become the norm for most companies. However, that work is progressing, and if someone really can figure out a simple way to do this, that could help fuel more digital innovation and acceptance.