Can Trust Fuel B2B Sharing Economy Growth?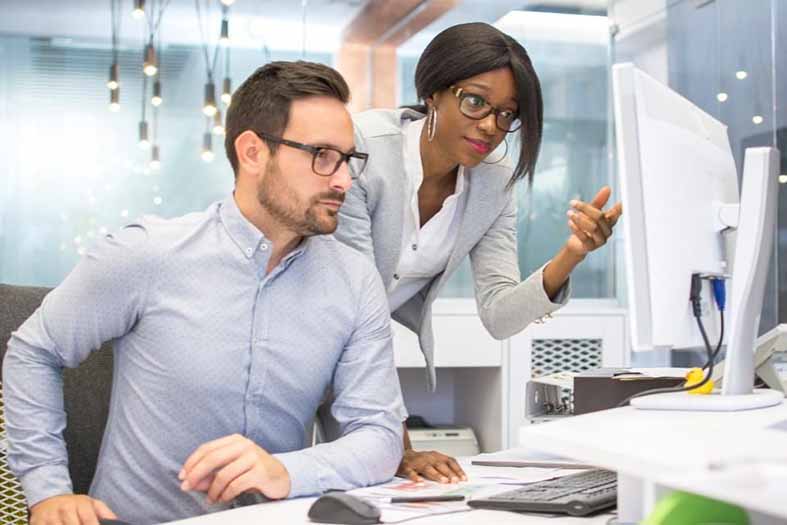 As the sharing economy continues to grow – and continues to take on new challenges – the concept of work and commerce spaces keeps evolving, thanks in large part to the growth of the digital economy. That's a mouthful, to be sure. Long story short: Those trends are combining in a way that could bring more B2B presence to the sharing economy.
At least that's the gist of a recent report out of Denver, where, according to the city's main local newspaper, a Denver startup called venUse aims to become an Airbnb of commercial spaces.
B2B Space
Such a move would enable people in need of such space – for, say, retailers or warehouses – to bypass the brokers typically involved in securing that real estate. As the report describes it, "Art galleries could host more business gatherings and food truck vendors could inhabit restaurant kitchens after the last diners leave." Not only that, but "there are warehouses that could help carry the holiday crush of inventory on their empty shelves. And corporate board rooms that could host small business gatherings."
The global sharing economy is on a sharp growth curve. The industry is expected to produce global revenue of $335 billion by 2025, up from $15 billion in 2015, according to one recent estimate. And investors are still pouring capital into companies operating in the sector. One example is Drivezy, the India-based carsharing startup, which is in the process of raising $100 million in equity funding and $400 million in asset financing as it seeks to expand.
But as one recent analysis noted, "B2B sharing models are still rare. The classic industry seems to be waiting to see this trend. However, the importance of the B2B sharing economy will increase in the future."
Sharing Challenges
Among the challenges? Competitive pressures.
"Sharing resources is not a matter of course for companies, even if it brings benefits," the analysis said. "After all, companies have been competitors for decades, not collaborators." But trust can help grease the wheels for more B2B sharing, according to that analysis from Lead Innovation Management. "Excess capacity could also be interpreted as a sign of a company's poor economic situation and viewed critically with regard to cooperation. Trust as a basis for sharing resources is therefore very important. But building good business relationships takes time."
PYMNTS research and sharing economy coverage has regularly documented the vital role trust plays in the future of the sharing economy, no matter the product or service in question. That point was made earlier this year by Philipp Pointner, chief product officer at identity verification services provider Jumio, during a PYMNTS interview. Without trust, the online sharing economy probably would not collapse – sharing is becoming almost a way of life for too many consumers, for one thing. But without building more trust into the sharing economy model, it's easy to see how growth in that part of payments and commerce could be slowed.
The company found that only two-thirds of U.S. adult consumers feel "very safe" or "somewhat safe" when using online sharing platforms and services. As well, about 20 percent of those consumers told Jumio they feel "somewhat unsafe or not safe at all" when it comes to the sharing economy. Those consumer views could have a significant impact now and down the road, given that the sharing economy will have some 88.5 million users by 2021, with at least $335 billion being transacted via those products, services and online platforms, according to Jumio.
As well, the sharing economy lacks some mandates from above. That means the general question of trust – and all those efforts to build trust between buyers and sellers – depends more on the voluntary efforts of sharing economy operators, as Pointner discussed during the PYMNTS interview. The smart operators, he said, realize not building that trust – not protecting consumers' personal data, for instance, or not delivering what those consumers are paying for – will not only work to dirty a particular company's reputation, but will also spark more skepticism and negative views about the sharing economy in general.
The people who run the Denver commercial space operation reportedly understand these larger points about trust and the sharing economy. As venUse Co-Founder Jason Shepherd told the newspaper, "One reason more landlords and business owners haven't jumped onto the sharing economy is a lack of trust. But as trust grows, so will sharing, and as sharing grows, so will a larger sense of community."
That said, issues related to competition and trust are hardly the only challenges. "One obstacle for large companies can be the complex processes that make it difficult to intervene in well-established processes with a sharing concept," that Leeds article stated. "Then there are also legal gaps, such as insurance problems, which many P2P or B2C sharing initiatives are still solving."
As the sharing economy grows and evolves, it seems reasonable to expect more involvement from B2B-focused operations – and more focus on those issues of trust.