Investment analyst Mark Mahaney shares his insights on Amazon at the B2B Next 2020 conference. He projects Amazon Business will surpass $52 billion in gross sales by 2023.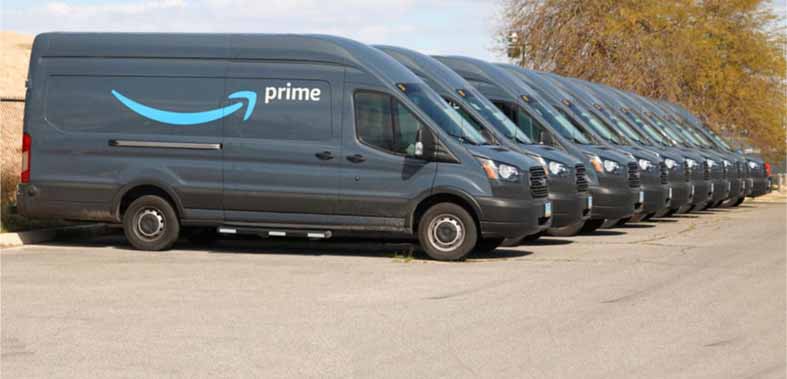 Amazon Business is already serving at least one million small businesses and has more on the way, RBC Capital Markets managing director Mark Mahaney said Tuesday during his keynote session at the all-virtual B2B Next 2020 conference exhibition.
They are building out the lowest-cost distribution business out there.
Mark Mahaney, managing director
RBC Capital Markets
Amazon Business is set to top $31 billion in revenue and $52 billion in gross merchandise volume by 2023, including sales by third-party sellers as well as by Amazon itself on the marketplace, says Mahaney, a prominent ecommerce analyst.
That's because Amazon Business is doing something else better than almost anyone else and focusing on logistics. "They came in and focused on a part of the market that not many people had," he said. "They aren't bothering with the shingles—they are going straight for the pixels"
Even before the launch of Amazon Business in 2015, Amazon.com was increasingly focused on building out its own logistics networks and end its reliance on most, if not all, third-party distributors such as FedEx and others, he said.
A big expansion in distribution
"They are building out the lowest-cost distribution business out there, whether they are serving customers in their home or serving businesses," Mahaney said. "They are just taking this massive infrastructure they are building out—they are taking the square footage associated with their centers (including distribution centers) and expanding by 50%. That was all in the works pre-COVID."
Amazon Business is the fastest growing business unit for Amazon, Amazon's financial records show.
Mahaney says Amazon Business was on track in 2019 to increase its gross sales by 60% to $16.0 billion, up from $10.0 billion in 2018. Net revenue for Amazon Business increased 67% from an estimated $10 billion in 2019 from $6.0 billion in 2018, says RBC.
To put that into perspective, Amazon Business's gross sales grew 2.9 times faster than total sales for Amazon, which totaled $280.52 billion across all business segments during 2019, up 20.5% from $232.89 billion the prior year.
Amazon Business: a mystery to most stock analysts
With its gross sales, Amazon Business also grew 1.6 times faster last year than Amazon Web Services, its cloud computing and network services arm. Last year Amazon Web Services increased sales 37% to $35.02 billion from $25.66 billion.
But Amazon Business is also a mostly unknown piece of Amazon's overall business for stock analysts and investors, he said. "Amazon has disclosed so little information about that segment," he said. "Investors have ignored what they haven't been able to see."