Justice Department Indicts 80 in Massive Online Fraud Scheme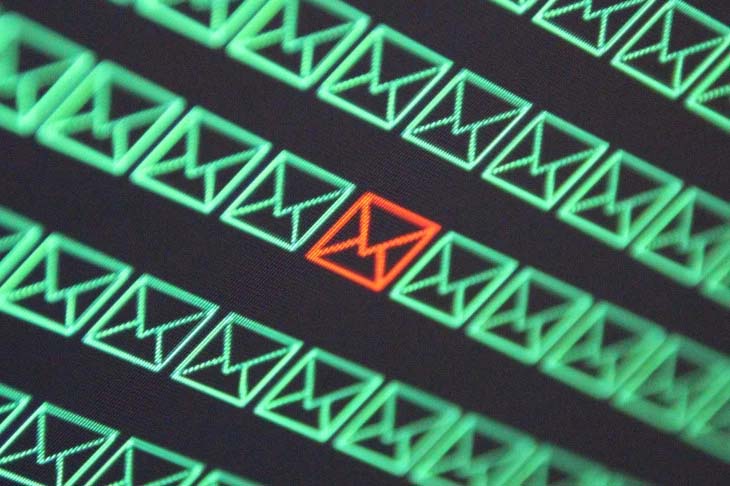 Late this past week, on Thursday (Aug. 22) the Justice Department unsealed an indictment —spanning 252 counts — against 80 defendants for alleged online scams that bilked firms and individuals of tens of millions of dollars.
As reported, many of those indicted are Nigerian nationals.
The indictment was unsealed by the U.S. Attorney's Office for the Central District of California. The Hill reported that the 252-count indictment was unsealed after authorities arrested 14 of the defendants in the United States; 11 of them had been based in Los Angeles; the remainder are outside the United States.
The individuals are charged with using business e-mail compromise (BEC) scams to dupe victims. Each of the defendants has been charged with "conspiracy to commit fraud, conspiracy to launder money, and aggravated identity theft," according to the complaint and reports said other defendants also face fraud and money laundering charges.
U.S. Attorney Nick Hanna said that this is among the largest cases in U.S. history and said in a statement that  "fraud networks now target individuals and businesses alike … In the BEC scams, the fraudsters will often hack a company's email system, impersonate company personnel, and direct payments to bank accounts that funnel money back to the fraudsters in Nigeria." He said that in other cases, known as romance scams, "victims think they are developing a dating relationship, when in fact they are just being tricked into sending money to the fraudsters."
Losses total $10 million, but the fraudsters had attempted to steal $40 million from their targeted victims, who reside in the United States and in countries such as China ad Mexico, In addition to the United Kingdom.  Officials said that, as had been estimated by the FBI's Internet Crime Complaint Center, more than 14,000 complaints tied to BEC have been reported, with $1.1 billion stolen by victims.
Individual Case
Separately, in Oregon, Portland Public Schools is, according to The Oregonian, "on track" to recover $2.9 million that had been wired by district employees to BEC scam. The recovery has been possible because the fraudulent nature of the transaction became apparent before the money left accounts tied to the criminals.
The public school district encompasses K-12 and is home to more than 49,000 students across more than 80 schools.
"When we were made aware of this transaction on Friday, we immediately called the FBI — an internet crimes process we follow — and notified our board of education and we began an investigation to understand the origin of the transaction and how and why the transaction was processed by Portland Public Schools," said Claire Hertz, the district's business and operations deputy superintendent in a statement. The funds had been frozen, said the site.
District financial department staff, according to reports, will now attend mandatory fraud prevention training before being allowed to authorize any payments, said the site.
In another example of alleged payments fraud, actor Robert De Niro's production company has filed a $6 million lawsuit against a former employee, Chase Robinson, accusing her of embezzling money, among other charges, according to Variety.
The suit alleges that in addition to binge-watching Netflix while on company time, Robinson made $12,696.65 in unauthorized charges at Paola's over a two-year period.  She also allegedly charged $8,923.20 at Dean and Deluca and Whole Foods, and $32,000 for Ubers and taxis. She worked for De Niro from 2008 until her resignation in April.