MSC Industrial Supply prioritizes value-added ecommerce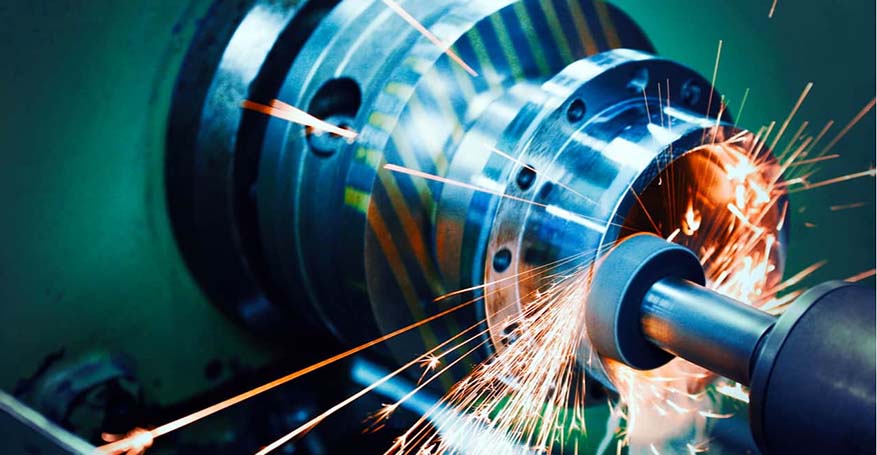 For many distributors, the main focus of B2B ecommerce is just about generating online sales.
At MSC Industrial Supply Co., a distributor of more than 1.5 million metalworking and other industrial products, generating online sales is crucial—yet only one manifestation of how going digital helps it better connect with customers.
For the fiscal third quarter ended June 1, MSC generated ecommerce sales of $520.8 million, accounting for 60.1% of total sales of $866.5 million, the company tells B2BecNews. Along with a strong focus on providing metalworking tools and services to manufacturers, MSC is a major supplier of maintenance, repair and operations (MRO) products, ranging from work gloves and safety glasses to milling machines priced at tens of thousands of dollars.
Building a 'better MRO' website
But as MSC grows its B2B ecommerce business, the distributor also is taking a more holistic and long-term approach to building relationships with its customers while selling industrial products online, say company executives.
Specifically, MSC continues to build out an MRO business information website—MSCDirect.com/betterMRO—the company launched two years ago. MSC, based in Melville, New York, also is making its B2B ecommerce offerings more mobile, increasing its number of MRO and industrial product SKUs available online, and beginning to offer some computer-aided design & computer-aided manufacturing (CAD/CAM) services on its B2B ecommerce site, MSCDirect.com.
"A lot of industrial and MRO products buyers come to us with questions they want answers to, and those questions go far beyond just transactions," says Steve Baruch, executive vice president of strategy and marketing.
MSC launched MSCDirect.com/betterMRO in 2017 as a value-added information site meant to expand the company's thought leadership position in industrial and MRO products and implementation, Baruch says. Since a quiet launch in 2017, the content website is beginning to resonate with MRO purchasing professionals, says MSC manager of eCommunity marketing Kathryn Nerko.
Topping 100,000 monthly web visitors
In just over two years of the launch, MSCDirect.com/betterMRO is now generating website traffic of more than 100,000 visitors each month, she says. "The site is about making MRO professionals more productive," Nerko says.
On MSCDirect.com/betterMRO, visitors can select content and read through a library of "how-to" videos and best-practice content on subjects ranging from job connection, lean manufacturing, and personal safety to real-life stories, training and workplace safety.
The information site also features a series of community forums that draw on the expertise of the more than 5,000 suppliers that do business with MSC. MSCDirect.com/betterMRO also generates content through events such on webinars on timely topics such as how companies can bridge a skills gap when they can't find and hire enough machinists. "We generate a lot of content about practical applications," Nerko says.
With more content combined with updated website features, a big digital goal at MSC is providing more value-added user experience to the MRO market, which in North America generated total estimated sales of about $156.8 billion, according to Grandview Research.
"Everything we do is about making it easier to do business with us," says MSC Industrial Supply senior director, ecommerce Michael Roth.
MSC's new ControlPoint mobile app
B2B ecommerce sales for MSC are growing, but not at an exceptional rate. Overall ecommerce accounts for about 60% of total sales, the company tells B2BecNews. Based on that metric, in the third quarter of fiscal 2019, ecommerce sales grew 3.7% to $520.8 million from $501.98 million from Q3 fiscal 2018. Year to date, web sales for MSC grew by 6.2% to $1.520 billion from $1.431 billion for the first three quarters of fiscal 2018.
MSC continues to update and expand the features and functions on MSCDirect.com. The company recently launched its first app—MSC ControlPoint. The app lets customers use their smartphone or tablet camera feature to scan MSC product labels/barcodes and add them directly to a shopping cart, scan competitor product labels/barcodes, add scanned products to a shopping cart, then review and edit orders before completing them.
Other app features enable customers to order products for drop-shipment directly from a manufacturer, and pay for the transaction through the app's checkout; and use cost allocations, purchase orders and order-approvals to create a shopping cart and send orders to MSCDirect.com for final checkout. "The app gives MRO professionals more versatility, especially with their tablet while on the shop floor or job site," Roth says.
Viewing product specs in CAD/CAM
A big push for MSC is integrating digital tools and content directly into a customer's workflow process, Roth says. For example, a recently introduced feature on MSCDirect.com for select product categories, such as fasteners, lets users view product specifications in CAD/CAM applications such as AutoDesk Inventor and others.
The feature lets the customer view product specifications and drawings that can be directly uploaded to his CAD/CAM application.
The CAD/CAM integration feature took MSC about a year to develop and roll out. But the rollout of the mobile app and CAD/CAM integration features create a better and more value-added user experience for MRO buyers, Roth says. "We are breaking some new ground," he says.
MSC's formal name is MSC Industrial Direct Co. Inc., but it generally goes by MSC Industrial Supply Co., the name of its primary subsidiary.