Singapore's e-commerce sector benefits from global developments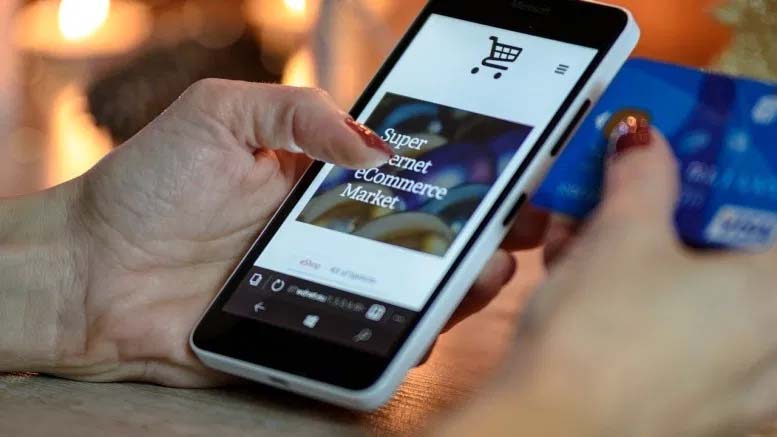 For e-commerce in Southeast Asia, Singapore is a lucrative market. The Asian tiger's thriving e-commerce sector will be worth S$5 billion (US$3.6 billion) by the end of 2019 and is expected to post a compound annual growth rate of 14.7% over the next four years.
Despite these impressive numbers, there is room for unprecedented growth. Across Southeast Asia, online retail outlets accounted for just 3.2% of total retail sales. This figure will double by 2023. As the region's middle class expands, Singapore's e-commerce industry is in pole position to capitalise on increased consumer purchasing power.
Singapore's consumers established the island-nation as a regional e-commerce leader
Singaporean consumers are among the highest online spenders in Asia. Singaporeans high disposable incomes and rapid assimilation to online technologies are driving the migration to e-commerce. The average Singaporean now spends more than seven hours a day online and orders  US$731 worth of consumer goods over the internet every year.
The city-state's extensive IT infrastructure, advanced international logistics network and tech-savvy population allowed for the emergence of a booming e-commerce sector. 26% of Singaporeans now shop online at least once a week— the highest proportion in Southeast Asia.
Sitting at the apex of international shipping and flight routes, Singapore has become the prime place for e-commerce platforms to establish their regional headquarters. The World Bank's Logistics Performance Index ranked Singapore as Asia's top performer for global freight forwarding and express carriers. Streamlined freight processes— coupled with an advanced digital payment ecosystem— have driven overseas orders. 60% of Singapore's e-commerce orders now come from abroad.
The B2B sector is benefitting from the US-China trade war
The imposition of tariffs on Chinese exports by the Trump administration has fuelled the manufacturing exodus from China. Many of these manufacturers, including electronic and garment manufacturers, have arrived in Singapore's backyard.
Vietnam, Cambodia and Indonesia have welcomed manufacturers with open arms. Business to business (B2B) e-commerce platforms are connecting these manufacturers to vendors online.
Like the business to consumer (B2C) sector, the B2B industry also has vast growth potential. Currently, very few factories in the region are digitally-enabled to efficiently sell products directly to vendors on e-commerce platforms. As these factories gain access to capital— either through incentive programs offered by B2B e-commerce start-ups or via the expansion of alternate lending products— they will likely adopt new technology and embrace warehouse automation. This technology will offer increased opportunities to connect directly with brands, vendors and consumers.
Singapore's e-commerce platforms stand to gain from regional development
Mobile connectivity across ASEAN grew by 132% between 2018 and 2019. This explosion of new smartphone users represents a vast new market for Singaporean e-commerce players. A.T. Kearney identified the Thai and Indonesian markets as having the largest growth potential.
Singapore stands to benefit the most from this influx of new e-commerce customers. It already has the logistical and technical infrastructure in place, but more importantly, as early arrivals to the industry, e-commerce firms in Singapore have accumulated a wealth of consumer data.
This data allows e-commerce platforms to refine their offerings and streamline the order process. They have established ways to keep consumers on the sites for longer. For example, some e-commerce sites offer discounts when many people are buying the same product, or have auctions, bulk buying and single purchase functions on the same platform.
In May, the Singaporean government announced the initiation of talks between Chile and New Zealand on a Digital Economy Partnership Agreement (DEPA). The trilateral negotiations hope to deepen economic ties and digital links between the three countries, potentially opening up new markets for Singaporean e-commerce platforms.
The future of Singapore's e-commerce could be offline
Brands are increasingly looking at offline solutions in an attempt to drive online sales. Flagship brick and mortar establishments are being implemented to increase brand awareness among offline customers. Customers in the brick and mortar stores are then be required to go online to complete their order, introducing them to the digital shopping experience.
Besides converting offline customers into online shoppers, the dual online-offline presence helps e-commerce platforms interact with consumers, improving analytics analysis. For example, online analytics might tell a platform what products are underperforming, but to understand why those products are not selling, staff need to have interactions with customers on the ground. These interacts are taking place in brick and mortar outlets.
The rise of crowdsourced delivery platforms could also revolutionise Singapore's e-commerce sector.  Crowdsourced delivery options would allow e-commerce firms to slash delivery times. Used in conjunction with AI and machine learning to predict customer behaviour, crowdsourced delivery solutions could see e-commerce platforms offering same-day delivery options on most purchases.
Singapore has carved itself out as a regional e-commerce leader. As the rest of the region is turned on to the benefits of e-commerce, platforms in the Lion City, as early arrivals, stand to reap the lion's share of the profits.