US Foods burnishes its online strategy with US Foods Direct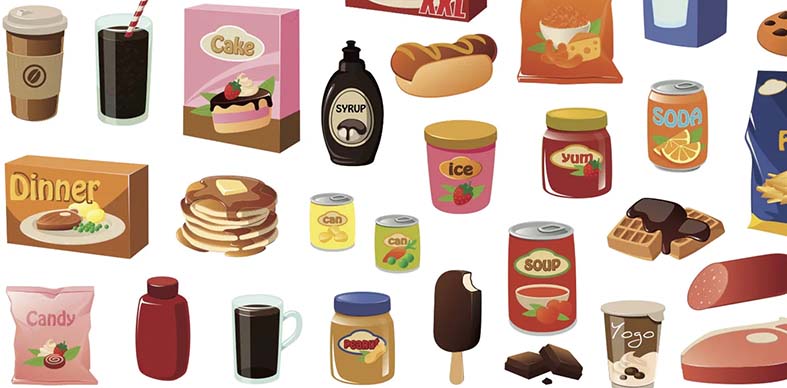 Recognizing its customers wanted a single supplier for hard-to-find specialty items and ingredients, in addition to their mainstay foodstuffs, food-service distributor US Foods Inc. launched an ecommerce site specifically for the purchase of selling specialty foods.
The new ecommerce site, US Foods Direct, debuted this month and complements US Foods's primary ecommerce site at USFoods.com with an "endless aisle" of more than 40,000 uncommon products not readily stocked by food suppliers, such as distinctive spices, sauces, plant-based proteins, dairy-free or vegan alternatives, and gluten-free products. US Foods—which sells to more than 250,000 restaurants and foodservice operators and generates annual sales of about $24 billion, to help their businesses succeed—says it plans to increase the volume of inventory available through the US Foods Direct site to 250,000 products.
"Our customers are always looking for new products and ingredients so their menus can evolve to meet consumers' tastes," says Nick Underhill, senior director, corporate strategy. "Customer research and feedback told us we needed another ecommerce option to meet this need."
Fulfillment through a network of suppliers
Unlike the distributor's main ecommerce site, US Foods Direct lists specialty foods that are not sold frequently enough to warrant shelf space the company's own warehouses. Instead, orders placed on US Foods Direct are filled through a network of suppliers.
US Foods Direct routes orders to another distributor closest to the buyer; that distributor then ships the order directly to the buyer on behalf of US Foods. Orders are fulfilled and delivered within five days.
"Trying to find unique ingredients or products often requires buyers to seek out other suppliers with which they typically do not do business," Underhill says. "In many cases, those suppliers require long lead times to fill orders. Research shows that food buyers want to a one-stop-shop to source all their purchases."
To ensure a smooth transition for buyers to the new site, US Foods kept the same user experience that it offers customers on its flagship site and integrated links throughout its main site to US Foods Direct, and vice versa, so buyers can move between the two sites with the same information and online features. "Our customers can log into the main site and see what's in the warehouse and click over to US Foods Direct and browse the endless aisle, or vice versa," Underhill says. "The key was keeping the user experience the same between both sites."
US Foods is well established in ecommerce. The company, which develops its ecommerce technology in-house, has been selling through its flagship website for 20 years. In that time, three-quarters of its more than 250,000 customers have become regular users of USFoods.com, which carries, on average, 350,000 SKUs.
To make it easier for customers to navigate US Foods Direct, US Foods organized product categories using terms to which its customers can relate, such as Inclusive Dining, which helps buyers find ingredients and items geared to specific diets such as glutton free, Underhill says. Another category, Crème de la Crème, includes yogurt, butter, cream and cheeses.
Doug Eifert, the chef at Dajio, an ocean-community restaurant he owns with his wife, Judy, on Ocracoke Island in North Carolina, says the US Foods Direct service enables him to plan specialty menus with "unique and hard-to-find" food items in days rather than a month or more. "It put me in a position where I could come up with ideas and execute them," he says on a video posted on the US Foods Direct website.
As part of its virtual fulfillment network, US Foods Direct, which is also accessible via mobile devices, enables customers to track their order by sending shipping notifications to their account. "Customers can do a word search, category search or just browse the endless aisle or other items stocked in the warehouse," Underhill says "By looking at customer's needs, we have a good idea of who will be using the site and we will use customer feedback to add new products."
Gene Carbonara, vice president of ecommerce and digital at US Foods, spoke about the company's overall ecommerce strategy at during the B2B Workshop track at the IRCE conference in June.
Peter Lucas is a Highland Park, Illinois-based freelance journalist covering business and technology.
Sign up for a complimentary subscription to B2BecNews, published four times per week, covering technology and business trends in the growing B2B ecommerce industry. B2BecNews is a publication of DigitalCommerce360.com, whose titles also include Internet Retailer and Internet Health Management. Contact B2BecNews editor Paul Demery at paul@verticalwebmedia.com and follow him on Twitter @pdemery.