Webjet share price slumps despite B2B bookings business going gangbusters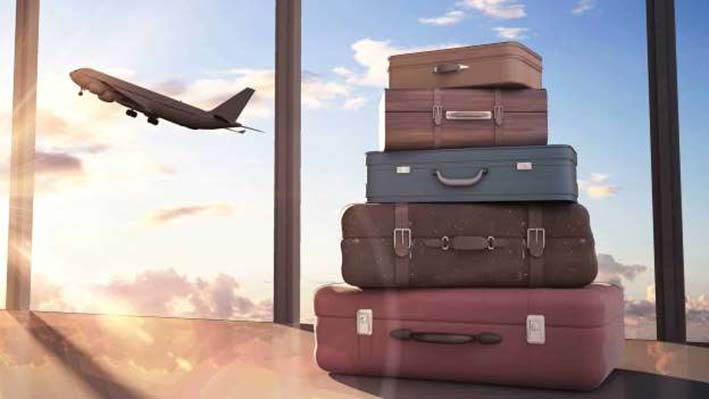 This morning Webjet Limited (ASX: WEB) reported an adjusted net profit of $81.3 million on revenue of $366.4 million on total transaction value (TT) of $3.8 billion for the fiscal year ending June 30, 2019. The adjusted profit (backing out acquired amortisation costs), revenue and TTV are up 46%, 26%, and 27% respectively over the prior corresponding year.
In early trade, the Webjet share price has fallen 12.4% to $12.13.
Webjet will be familiar to Australian consumers as the eponymous travel and package holiday bookings website, but nowadays its consumer-facing operations make up less than half of group operating income.
Its crown jewel in terms of growth and its largest business by EBITDA (operating income) is its WebBeds business-to-business (B2B) bookings business that posted organic EBITDA growth of 30% to $78 million.
Moreover, margins are rising sharply as it pulls operating costs out of its acquired businesses and acquires greater revenue (better margin on) TTV or bookings sold.
Essentially, the WebBeds business is a digital middle man connecting hoteliers to tour groups, travel agencies, or block bookers of accomodation, which is still an incredibly popular method of travel globally despite many Australians preferring to travel independently.
In particular emerging travel markets in Asia and the Middle East still prefer to travel in groups, while many more 'independent' budget-focused travellers still prefer to have hotels booked for them if going overseas.
The WebBeds business now has operations across Europe, Asia, Latin America, the Middle East and Africa, with religious travel packages to Saudi Arabia now growing in popularity to provide an idea of the kind of service its block booking B2B business provides.
WebBeds aims to lift its margins to earn 8% in revenue from each booking (TTV), with 4% costs on TTV, to translate into 4% EBITDA on TTV for Webjet's gross profit margin. In effect this would equal a 50% EBITDA margin by FY 2022, way above the 36.4% delivered today.
Take a look below at its FY 2022 target if you do the maths yourself on its 8/4/4 target you can see what it's talking about.
Source: Webjet presentation, Aug 22, 2019.
For investors rising TTV and margins is an attractive prospect and the under appreciated growth of Webjet's B2B business is one of the reasons I first bought into the stock around $3 in 2015.
The one fly in the ointment for now is that Webjet's 2016 deal to acquire 3,000 direct contracts from Thomas Cook and outsource has turned sour as the UK's largest package holiday business is under huge pressure. In 2019 its shares crashed 40% in a day as analysts claimed it could go bankrupt. Thankfully that looks unlikely for now, but Webjet reported sagging confidence in Thomas Cook will hurt this part of B2B EBITDA in FY 2020.ly
Webjet's consumer-facing business under the Webjet.com.au URL in Australia had a relatively soft year with EBITDA up 4% to $60.8 million on the back of a 5 basis point growth in EBITDA margin.
After a tough FY 2019 for consumer spending, pleasing the group reported it has seen TTV for the 6 weeks to August 12 2019 up 9%.
Webjet has net debt of just $23.7 million including $211.4 million cash on hand and a return on equity of 15%.
It will pay a final dividend of 13.5 cents per share to take annual dividends to 22 cents per share on 61.8 cents on adjusted earnings per share.
Other travel businesses to have reported positive results this week include Flight Centre Travel Group Ltd (ASX: FLT) and Helloworld Ltd (ASX: HLO).
Alongside Webjet, another stock I've owned for a long time and would suggest knowing about is The Motley Fool's #1 BANK STOCK for 2019
BRAND NEW! For a limited time, The Motley Fool Australia is giving away an urgent new investment report with all the details on our #1 BANK STOCK for the next 12 months and beyond…
Now, if you've been around this site for any length of time, you know The Motley Fool usually shuns bank shares.
But we've recently discovered a 'hidden in plain sight' bank stock with what we think is mouth-watering potential.
With the company boasting nearly 25% net profit growth every year for the last 5 YEARS…
And the shares paying a fully franked dividend that beats the pants off term deposits!
So if you like steady, high-growth income plays – we've got you covered!
You're invited. Simply click the link below to discover our #1 ASX bank stock to profit in 2019. To scoop up your FREE copy, simply click the link below right now. But you will want to hurry – this free report is available for a brief time only.