What Does 'Marketing Strategy' Really Mean?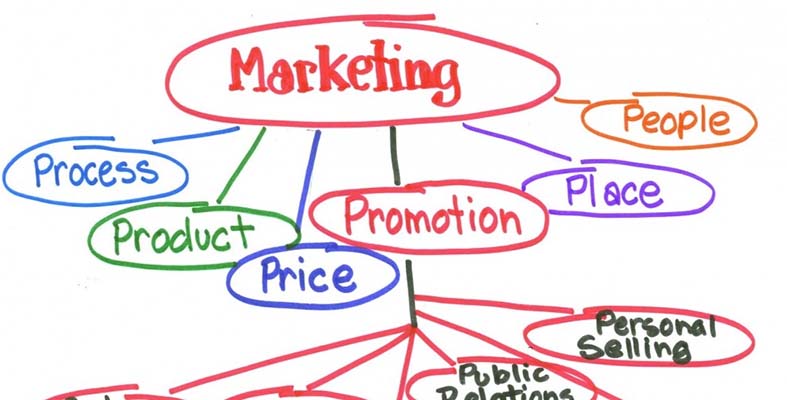 John Wanamaker, marketing pioneer of the 19th century, is famously quoted to have said, "Half the money I spend on advertising is wasted; the trouble is I don't know which half." Though this statement was made more than 100 years ago, I believe it still rings true for many business-to-business technology companies.
As the founder and president of a B2B marketing firm, I know that unlike Wanamaker, modern companies have advanced marketing automation and analytics platforms at their fingertips. But these platforms alone can't build a solid strategy. They need input.
Why Marketing Strategy Matters 
In the quest to automate marketing journeys with artificial intelligence and machine learning, it's easy to overlook the essential element that defines your product or service's value to the market.
"Marketing strategy" is a loose term few fully understand. It's not the same as marketing planning or a go-to-market strategy. Let's define the terms:
• A marketing strategy details a company's long-term marketing goals and objectives.
• Marketing planning aims to achieve marketing strategy goals with tactical activities and campaigns.
• A go-to-market strategy is the value proposition launched to potential customers. It's often attached to a company, product or service launch.
The challenge most companies run into, especially in the B2B technology space, is failing to create marketing strategies that are supported by qualitative and quantitative research.
Anyone can write a marketing strategy, but if it's lacking a clear value proposition based on customer research and buyer personas, it's unlikely to move your business forward.
Elements Of An Effective Marketing Strategy
The most successful marketing strategies contain three core elements: deep customer knowledge, distinct branding and messaging, and market analysis.
Let's dig deeper.
1. Understand your customers.
This sounds simple. You probably already have some idea of who your ideal customers are. But do you really know them?
Assuming, rather than asking questions, is where many marketing organizations run into trouble. Quality customer research takes time and needs to be updated a least once per year.
To truly know your customers, you must understand:
• What they want.
• What pains them.
• Where they're searching for in a solution.
• How to reach them (i.e., content, social media, email, website, etc.).
These dynamics change, and without proper feedback loops, you could miss out on important shifts and opportunities within the marketplace.
At many of the companies we work with, time and resources get in the way of creating and updating effective buyer personas. If companies have them at all, they're often a few years old and at the bottom of someone's priority list to update. The companies we see generating the greatest return on investment commit to refreshing customer research and buyer personas annually.
If you are performing the customer research yourself, this yearly refresh may take the form of a nice sample size of interviews with your newest customers to evaluate and restudy their buying patterns. The findings should be captured and collected in a consistent way and shared across your teams so they can be operationalized.
2. Know your brand and messaging.
Clearly defined brands are remembered. Think of Apple or IBM: Their iconic branding didn't pop up overnight. It was clearly defined, consistently presented and intelligently refreshed over time.
Once you know who your ideal customer is, you can use that data to build a strong brand and value proposition that attracts the right audience. Your value proposition is directly tied to the benefit(s) you offer customers and what sets you apart from your competitors. We find that studying buying patterns and asking the right questions about value and differentiation can give you direct insight into how a customer values and speaks about what sets you apart. Then the heavy work becomes storyboarding it and integrating it across your brand and messaging.
3. Keep tabs on your market position.
Anyone can say they're No. 1 in a product or service category, but can they back it up? Making grand proclamations without supporting data can set your organization up for disappointment. To stay relevant:
• Routinely review competitor strategies.
• Compare your positioning to competitors.
• Identify what makes your organization special.
• Focus on your unique differentiators in messaging.
• Copyright key phrases and language that's essential to your brand.
• Call out competitors that "borrow" your messaging.
How To Execute Your Marketing Strategy 
Once you understand your customers and have clear branding and messaging and a way to track your market position, you're ready to go to market. A strong go-to-market strategy should:
• Be multifaceted.
• Tell your story.
• Be scalable.
• Focus on customers.
The Bottom Line: Research First — Or Accept Mediocre Results 
Before investing a dime on any marketing program or content creation, get to know your ideal target customer first. Skipping this essential first step will mean throwing thousands of dollars down the drain.
The companies we see achieving the highest returns on marketing investments spend time on intensive customer and market research to fully understand their customers and prospects before creating a single program or advertisement to try to catch their attention.
The research tools and resources exist to generate holistic buyer personas that will empower your marketing team to craft more powerful and effective campaigns and messages.
It's simple, really: Either invest the extra time and effort on customer and market research upfront or pay the price later in conversations.